IT Consulting
For businesses, today to be successful and have a broader impact, a comprehensive and concise IT framework is a must. While implementing a new system, or rolling out a new product, or planning schematics to boost sales and profitability, it comes in handy to have a team of expert consultants who can advise and guide you in achieving your business objectives.
IT consultancy is all about providing your business a helping hand to strategize, grow, and deliver excellent products and services by utilizing key IT solutions.
Top IT consultancy firms like us usually focus on understanding your current work system, and collaborate with your staff to plan, organize, administer, and deploy state-of-the-art IT systems for superior results. Our IT consulting services company can assist you in optimizing your business process flow, adding new features, choosing the best programs for your system, and reducing costs. We at VBE provide top-notch IT consulting services in the USA and our clients swear by our team's dedication, friendliness, resourcefulness, and efficiency.
Software Development
The first thing that comes to mind when you think of a successful product or service is that the end deliverable should make the customer happy and increase sales and in turn, revenue. Computer software development involves the planning, design, programming, testing, and deploying a product or a service. To form a software development plan, we turn to research and market surveys to understand customer requirements. Based on this, we define and design the software system architecture, and then move on to coding, programming, and testing prototypes before the product is ready to be launched to the public. Continued maintenance and modification based on customer feedback is also a part of IT software development.
Nowadays, programming and software development go hand in hand by using predictive models like Agile and RAD. Adaptive IT and software development models not only allow you to take on more clients but also reduce development costs. We at VBE provide you with a dynamic, flexible, and automated software development model which adapts faster to the changing consumer needs, and gives you a competitive edge.
Mobile Development
Smartphones have become an indispensable part of our lives. Not only for entertainment and recreation, but most people also use their phones for work. It is no surprise then that in today's digital world, there's an app for everything you may need. However, it is important to note that mobile application development isn't just limited to creating mobile apps; instead, it encompasses any web application that operates on a mobile device. This means that APIs or websites that are created and designed solely to be viewed on a mobile device also form a part of mobile app development.
Mobile web applications usually have a singular objective and are faster to develop as compared to a full-fledged product. We strive hard to be a mobile application company which delivers quick, straightforward, friendly, secure, and easy to use applications. We offer mobile development services across all platforms and develop a custom business application for a wide range of businesses. With almost 80% of mobile devices running on Android, we excel in android application development to create smooth, flexible interfaces which engage the customer well.
Cloud Software Development
Most businesses today are either already using a Cloud interface for their work, while the others are in the process of transitioning from traditional business processes to the cloud. This is because cloud software services offer an integrated platform to design, build, create, test, and deploy software. As opposed to the traditional waterfall model of the software development cycle, cloud-based software development is faster, cost-effective, and a lot more adaptive to the changing customer needs. Programming and testing take place parallelly to design a user-friendly environment and a reliable software application.
Cloud computing services imply that an external server hosted by a third party houses your data which can be accessed remotely by local devices. This means that the infrastructure and architecture framework is provided by the cloud hosting services which reduces your costs and improves efficiency. Our cloud software solutions enable us to develop flexible, user-friendly cloud software and applications for you in an adaptable environment that is equipped to meet increasing demands at lower costs.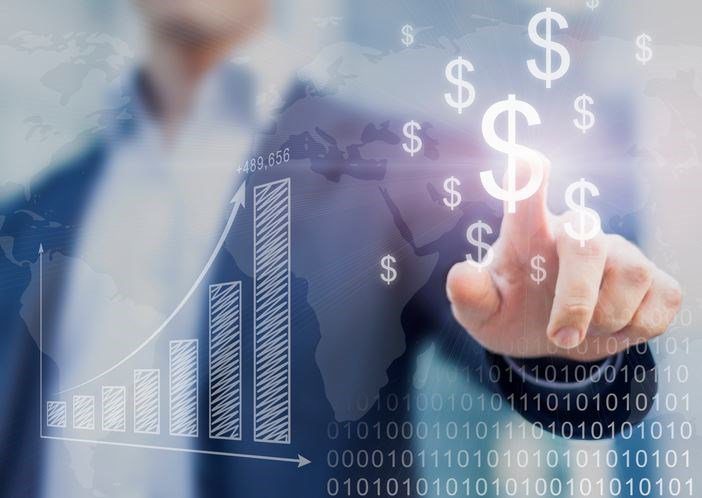 Value Based Engineering
You may have often come across the term value based engineering as an optimization technique. But what does value engineering mean? It refers to a set of techniques used to increase the amount of functionality of a product or service, without increasing its cost. This is usually done in one of the two ways. You either use alternative components that cost less without affecting the functionality, or you improve the functionality of the product or service without affecting its cost. The maximum value is always achieved by taking a favorable ratio of function to cost.
Our value engineering services help us assess your product or service, and understand its purpose. We perform a functional analysis which primarily aids us in zeroing in on the exact function of the product, as well as helps us understand the quantitative relationship between the cost required for the purpose and the value it adds to it. We make use of quality value engineering services which go a long way in optimizing your product, improving its quality, reducing its cost of production, enhancing reliability, and increasing its sales and revenue.
Software As A Service
Software as a Service or SaaS as it is commonly called is a model wherein customers can access different software as a part of a cloud service. In this, all the software services are saved on an external hard drive and not your local computers. You can avail this service to access any of these software applications through your web browser over the internet.
Cloud software as a service is becoming increasingly popular due to its ease of use, faster processing speeds, and cost-effectiveness. This software licensing model can be used even on your mobile devices, and you can make use of the pay-as-you-go schemes that most SaaS models offer. This enables you to only pay for the services you are using, and also helps you scale your business as your needs grow. We at VBE help you transition from your traditional business model to software as a service in cloud computing. We also make of use cloud models like AWS to set you up with ERP and CRM software on the cloud, and provide you with a reliable, secured, easy to access, and cost-efficient model.

Tell Us About Your Project
Let us know who you are and what's on your mind, and our experts will get back to you with a solution.
What Our Clients Have To Say
Good work is followed by good word
Working with VBE team has been a great experience. They use the technology wonderfully with a high level of creativity. Their solutions have been very beneficial to us.

After going through many agencies, appointing VBE was the best decision. Their involvement in the project and attention to the minute details was overwhelming. They made sure things are up and running quickly with high accuracy.

Right from the designing to delivery, VBE technologies never failed to awe us. Their communication was very prompt, and their dedication motivated us even more. Great team to work with!